Most of us use zipped suit bags for travelling. We lock them up using typical china locks and get satisfied enough to travel safely. But these bags are not as secure as they appear. We are going to reveal something that might force you change the trend of travelling with a zipped suit case.
The problem with zipped suit cases are that they make the stealing and unlawful checking job very easy. It does not matter what type of lock you use as the security officials (and thieves alike) never fumble with locks. What they do will surprise you even more.
First of all they move the zipper with all its lock to one side.  Then they will use a ball point, put it right in the middle of the zipper and separate it dragging the pen all the way to the end. There you go, it was as simple as this to open up the suit case.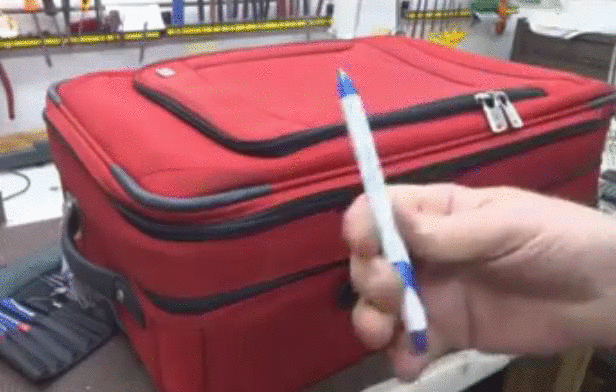 They might steal the valuables from the bag and zip it again as if nothing has happened. You will get the shock of your life when you finally open the suit case at your destination.

So what's the solution?
The right travelling bag should be the hard suit case which are available in different sizes with locking hatch.
The locking hatch will allow you to put any lock on it and make it as secure as possible. This will make the job difficult and lengthy for the thieves making them avoid your suit case unless you are carrying diamonds in it. And force security officials to ask your permission and keys before checking inside thoroughly, if necessary.
Have you had any travelling theft experience before? You may have racked your brains trying to figure it out. Well, now you know what might have happened.